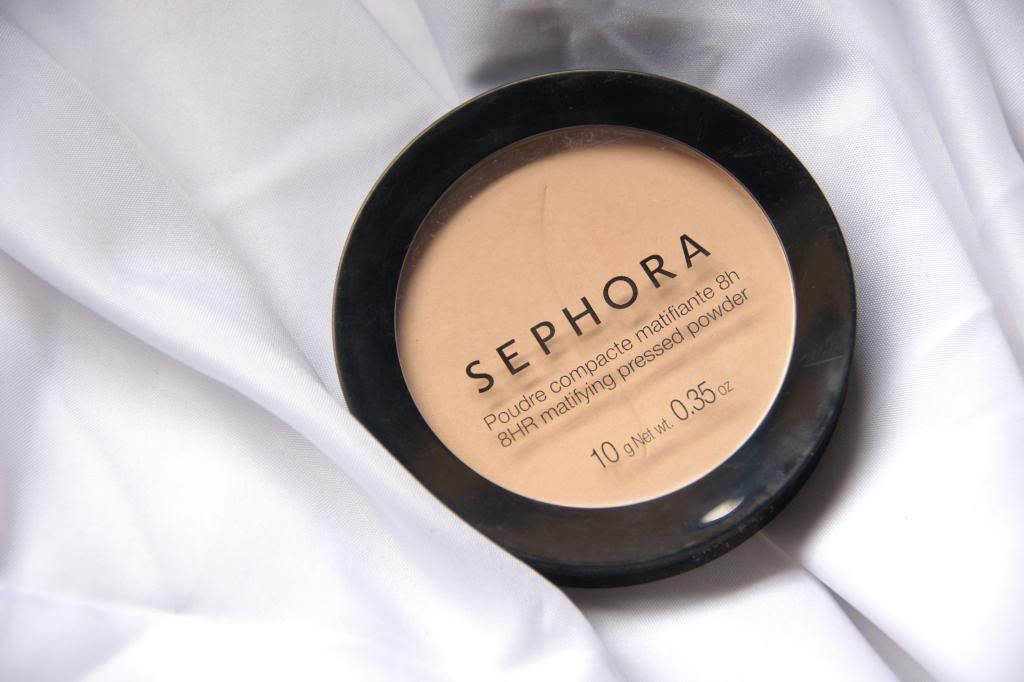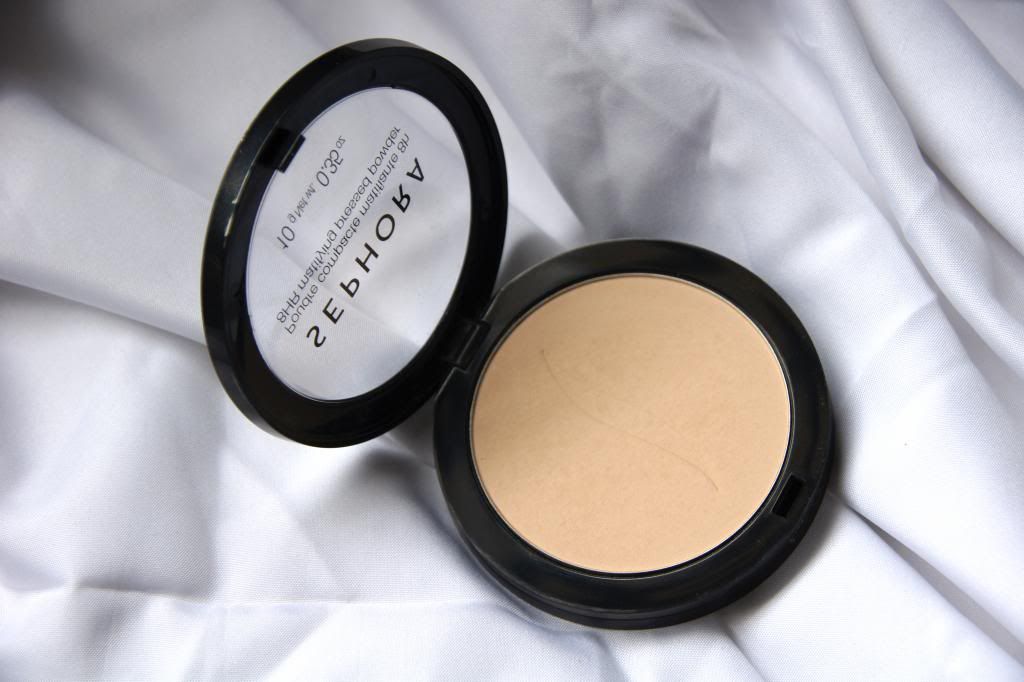 Have you ever used a product for quite sometime and it just seems to never end?
This powder is just that product. I haven't wrote much reviews lately but I thought I'd give this powder a quick mention. This matifying powder is under the Sephora house brand so you'll prolly expect not to burn a hole in your pockets. I can't remember the exact price but it was definitely below $30 and affordable. If you'd ask me I would rather pick a compact from Sephora instead of one from Maybelline. Maybe that's just me. I'm ever so slightly biased to Sephora because it's just so much more "fun" hehe. With all the irrelevant opinions aside, this powder is definitely a great buy! Maybelline sells powders at a similar price. So those girlies out there who's looking for another wallet friendly brand other than your usual drugstore brands, do check Sephora out! I highly recommend it :-)
Aside from the price tag, this powder does live up to it's claim of matifying. I'm not too sure about the 8hr wear statement but from what I've noticed, this powder sets my foundation perfectly and doesn't leave my foundation looking cakey and thick. This powder gives good coverage which is very important for me! I like my powders with a substantial amount of coverage. The reason why I'm sold on this powder is the fact that its so lightweight and soft. Somewhat of a dream when you apply because it's so soft that it glides over your skin. It's super blendable! The only downside is that it might remind you of your granny. Haha it has that very familiar granny powder scent. Other than the scent, this powder is really ain't too bad. I'm in the shade clair, light 15 for reference.
That's all for today's post!
PS. I f you like these kind of posts, do let me know by commenting :D
It would mean so much if you

continue

to stay tune for my next post!